Recovery Doesn't Stop After Alcohol Detox

Alcohol detox is your first step into recovery, but it's not the only treatment you need for lasting sobriety. Detox clears your body of toxins after weeks, months, or years of alcohol abuse. After going through through this process, your body and mind are clear and ready for the next steps. However, what are those next steps?
What to Expect from Alcohol Detox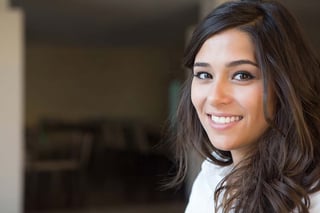 Alcohol detox usually lasts a week to 10 days. If you're in a medically supervised detox program, professionals keep you safe during withdrawal and, when necessary, provide you with appropriate medications to help you get through uncomfortable symptoms. They also keep you well-hydrated and fully nourished, giving your body what it needs to start recovering from long-term alcohol abuse.
Because no two individuals are alike, your alcohol detox experience will be unique to you. Your addiction's length and severity are two factors determining how your detox will progress. Some symptoms you may experience during the process include:
Confusion

Shakiness

Sleeplessness

Nausea

Headache

Vomiting
You will also experience changes in your body temperature, blood pressure, and heart rate. Keep in mind that these changes are temporary. After you complete a medical detox, your vital signs will return to more normal levels. Having medical professionals nearby during these fluctuations and increases is important for your safety and comfort.
Should I Go Home after Detox?
One of the worst decisions you can make for your recovery is to return to your everyday home life after detox. Detox alone doesn't treat your addiction. It only cleans your body of the toxins left by alcohol and, thus, your physical dependence on drinking. Detox really does nothing for the underlying causes of your addiction or strength in recovery.
Your drinking has negatively impacted your mental health. You have changed how you mentally process the world, people, and other things around you. These changes require treatment for success in sobriety. You also need treatment for the underlying causes of your addiction through a variety of therapies and other methods.
In simpler terms, detox only prepares you for the real work toward recovery. Continued treatment in rehab is critical to staying sober. During the rehab process, you'll find new healthy ways to enjoy your life. You will build new relationships and learn how to keep those relationships healthy.
Rehab will provide you with the tools you need for building a better life. These tools include:
Education about your addiction

Individual counseling

Group therapy meetings

Family counseling

Focus on emotional stability

Other therapies helpful for your recovery
For too long your life has been an empty pursuit of alcohol. You deserve a richer, happier and fuller life, one free of alcohol. After alcohol detox, rehab is where that better life begins.
How Rehab at The Clearing Helps You
There are many unique aspects to our residential rehab program on San Juan Island. In the Puget Sound of Washington, our clients gain strong, supported recovery. One of the most exciting aspects of substance abuse programs at The Clearing is time spent on the estate. Our animal sanctuary helps clients relearn how to care about others and receive appreciation in return.
Although we don't offer an on-site alcohol detox program, treatment at The Clearing focuses on the underlying core issues that led you into addiction and could easily land you back there. These issues are the ones that also make you feel depressed, anxious and otherwise emotionally unstable. Our secluded, 28-day alcohol addiction program among a small group of peers will help you work toward better physical, mental, emotional and spiritual health.