Aaron's Story
My name is Aaron* and I am a 43 year old married father of two. Since college I had a drinking problem. For many years I thought I could keep it under control but starting a few years ago, it really got out of control.
I guess it was just the pressures of life that started to get to me. I was getting older, my dreams were slipping away, I felt stuck in my job and my life. Times were tough and there was a lot of stress at work. I saw my kids getting closer to going to college and all the expenses that go with that. I was concerned about retirement and didn't see how to get ready for it.
Without realizing it, my drinking increased as a way to cope and de-stress.
This started creating problems with my wife and my kids, which led to more drinking, which began to affect my performance at work. It felt like I was in a downward spiral and I couldn't get out.
I tried going to some AA meetings but I all I got there was listening to other people's problems. When I left one of those meetings I just wanted to drink worse than I did before I got there.
I tried going to one of the local Intensive Out-Patient Programs but it just didn't work for me. It was 12 Steps as well and going there three nights a week just added to the pressure of my week and had me away from my family even more. It was just another thing to stuff into my day.
One evening, my wife told me that she had been looking at residential treatment programs for me and she showed me The Clearing's website. As I read through what they did and how they did it, I just knew that this was the place for me.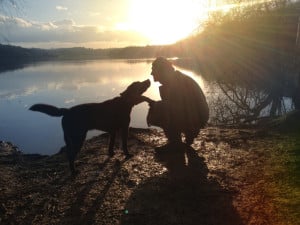 At The Clearing, I learned the tools and processes that allowed me to not only understand why I felt the way that I did, but also the tools to heal these issues.
I called and talked with Betsy and then I really knew The Clearing was different. A few days later I signed up for the next session.
It was important for me to get out of my environment, away from the distractions, triggers, and temptations, to a place where i could focus 100% on me and my issues. Looking back, the decision felt weighty. But I see it now as the best decision i've ever made.
"Every day I learned more, healed more, and went deeper into what was really going on for me. By the time I left The Clearing I felt great and was confident in my sobriety. I'm now living free of my old habits and I am loving life again."

Aaron – Graduate of The Clearing
*Aaron's story is based on an actual participant and graduate of The Clearing. Names and details have been changed for anonymity.
Ready to learn more about our program? Download our eBook now, or just give us a call. We're here to help.
Your information will be held in the strictest confidence.