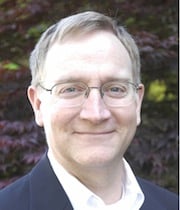 Joe Koelzer
Co-founder
CEO
Joe Koelzer is a co-founder of The Clearing. He has years of counseling experience and a master's degree in Spiritual Psychology from the University of Santa Monica.
After observing how depression and substance abuse impacted his wife's life, Joe realized how broken our current system is for addiction and related mental health treatment. He witnessed firsthand how an evidence-based approach coupled with Spiritual Psychology saved Betsy and enabled her to gain control of her life.
In co-founding The Clearing, Joe realizes his dream of creating and sharing this innovative approach with others in a structured clinical setting. Joe holds no principle more highly than bringing this program forward for the Highest Good of All Concerned. Every aspect of this business is founded and implemented with this in mind.
Joe enjoys hiking, skiing, reading and his vast menagerie of rescue animals.
Education and Credentials:
University of Texas, Austin, B.A., Finance, Accounting and General Business
Wharton School of Business, University of Pennsylvania, Executive Development Program
University of Santa Monica, M.A, Spiritual Psychology
University of Santa Monica, C.O.C., Consciousness Health and Healing