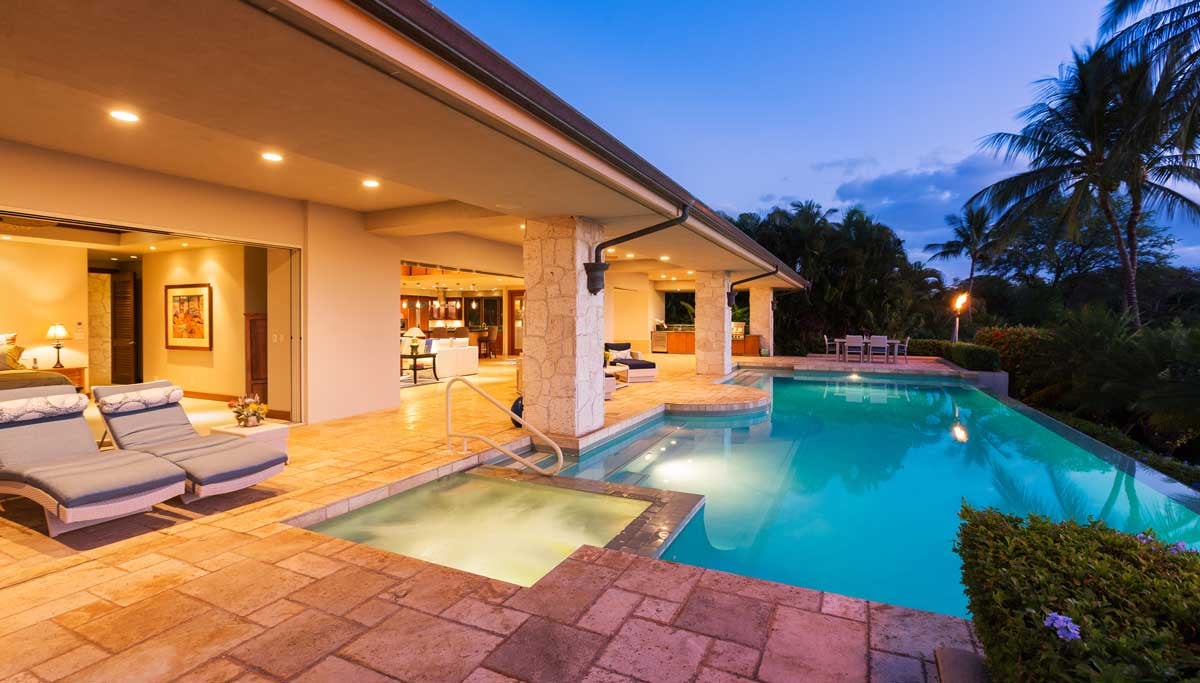 Reading An Intervention for Malibu in the New York Times on the problems with Malibu treatment centers certainly brought back memories. I'm a survivor of a luxury Malibu treatment center.
Calling the Malibu treatment center I was in "luxury" was an understatement for this Southern girl of 35. This Malibu treatment center was a palatial residential home right off a magazine cover overlooking the spectacular beaches of Malibu, on a quiet street, deep in an unsuspecting neighborhood.
How did I wind up here? I fell for the marketing – pure and simple.
It was easy to get distracted by the ambiance. This Malibu treatment center was everything you could ask for in a high scale vacation retreat: a personal chef, housekeeping, laundry service, and magnificent views. And a liquor store between me and the beach.
As a vacation things were looking great but as a residential treatment experience I was in big trouble. I was joined by 7 other participants and we were each worth a lot of money to to this Malibu treatment center. I am steadfastly convinced to this day that there was nothing I, nor my 7 companions could do to be asked to leave the program. And I use the term "program" very, very loosely.
Checking in and My Malibu Treatment Center Group
Drinking and drug use was rampant; evidenced by the pile of vodka bottles in the canyon below my bathroom window.
In addition to easy access to alcohol, sexual activity was common and only verbally discouraged. It was just awkward. Since the obvious admittance policy of this Malibu treatment center was an unqualified "yes," there was no sense of community or synergy among the group other than they had big problems and a lot of money to spend on residential treatment.
My fellow residential treatment housemates consisted of: an angry, militant lesbian; a career trust-fund residential treatment veteran whacked out on Depakote; a 19 year-old international guest who missed his two personal valets greatly; an Internet millionaire gambler; one bona fide celebrity; my first true blue psychopath; and a midwest ultra rich young mother who completely defined the word "lost."
Just a few memories:
Two of my fingers were broken when our Depakote housemate's daily seizure caught my hand between his head and the wall. No staff was willing to become involved and it was up to me and my housemates to attend to him.
In another instance the psychopath's behavior was so unnerving that our one residential treatment staff member so feared for her safety that she locked herself in her office, leaving the rest of us to deal with him as she called the police -- one of the 7 times police responded during my 28 day stay.
My sweet little midwest roommate stole a knife from the kitchen, hid it in our room threatening both herself and me in an anguished moment of hopelessness.
Our celebrity was forced to abstain from group counseling since anything he said was mysteriously available to the press. Staff? Clients? We never knew.
All I can say is you can't make this shit up.
What I Did at My Malibu Treatment Center
The residential treatment program at the Malibu treatment center I went to was nothing more than well-intentioned contract counselors who rotated among clients weekly for sparse individual and group sessions. I later learned that my lead counselor was being paid $12 an hour and was an intern. Beyond that, we were completely outsourced to local AA meetings and well-meaning temporary sponsors from the local AA community. This Malibu treatment center - at virtually no cost or effort - handed my care over to a volunteer AA "sponsor" who would either guide me through the 12 Steps or take me for a manicure: my choice. My nails never looked better. This was augmented by daily AA meetings - also known as "let's go celebrity spotting!"- which were provided for free by the local Malibu area AA chapter.
It was easy to get star-struck. The meetings were mind-blowing affairs for this Texas girl -- sitting next to celebrities I'd seen in movies or on TV was pretty heady stuff. The 12 Steps meetings I attended, with the exception of one truly special ladies group, were see-and-be-seen events for celebrities and their entourages. I know AA groups differ all over the country, and I've been to some good ones where solution and responsibility were key, but I have to say from my personal experiences, these 12 Steps meetings did nothing but confuse my already tenuous rehab and recovery with external distractions. I wasn't getting anywhere.
As a numbers person, naturally it didn't take long for me to start adding this up. Between group and individual counseling, I was getting the equivalent of one hour (of $12 per hour counseling) a day, free AA meetings, free sponsoring, free trips to the beach, great food and a shared bedroom and bathroom in a mansion. This could only add up to a few hundred dollars, where was the rest of my money going? I was getting pissed off. Other than the 12 Steps, there was no sponsored or structured program at this Malibu treatment center – none. And my self-paced, self-directed working of the 12 Steps was getting me nowhere. Every day stretched endlessly. An hour of counseling, followed by optional (yet at my expense) gym trips, shopping trips, or the beach. Watching television was out of the question: eight people, one remote. It was Spanish soccer 24/7.
Moving From the Malibu Treatment Center to Real Rehab and Recovery
So, as you consider your residential treatment options, may I offer you a thought? Shop programs. $65,000 per month is $2,300 per day, every day and for what? Hanging out with celebrities? Access to a beach? Shopping trips to the Promenade? Unless you just aren't ready to get well, it's imperative to use your residential treatment opportunity to the fullest. Most of us get one shot at getting residential treatment right because we're our finances and time are limited. Ask the hard questions, delve deep into what experience you can expect. Are you getting quality counseling and lots of it or is the program wrapped in gourmet chefs and surfing lessons? If you're expected to attend 12 Steps or AA meetings, find this out up front. This means you're in an AA program, the 12 Steps program developed in 1937 by men and for men to deal with alcohol. Not depression, not substance abuse, not prescription drug abuse, not anxiety, not an eating disorder – you're in a program designed to deal with alcohol abuse and you're relying on 75 year-old ideas to do it. It's 2013. Psychology, spirituality and knowledge of the healing arts have come a long way since then. I invite you to read our 12 Steps vs. 12 Steps Alternatives: An Honest Comparison post to learn more on this important topic. Get your money's worth.
I learned through my experience, successful residential treatment is active not passive. Commit to doing the work, authentically and fearlessly, and pick a residential treatment program which will be with you every single step of the way.
The first step is to sort through the residential treatment options available. It's good old-fashioned research, but at the end of the day, let this research inform your intuition. You'll know.
Any other Malibu treatment center survivors out there? Add your comments here or to our Facebook page.
If you have a questions, please contact me personally, I'm here to help.
Here's more on my story (video): Betsy's Story
About The Clearing
The Clearing is a residential treatment center located on beautiful San Juan Island, Washington. We created The Clearing in response to the pervasiveness of treatment centers that focus more on luxury than modern, evidence-based therapy.

Our approach is based on healing the underlying core issues that cause addiction. If you'd like to learn more, contact us, or download our free eBook: