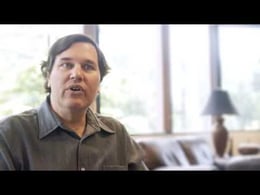 We like to ask our participants what tools and information were most helpful in their journey to selecting our program. Almost always they cite our video content.
As such, we've created video resource center featuring 20 short videos answering frequently asked questions about The Clearing and residential addiction treatment.
The videos center on the practical realities of addiction treatment at The Clearing, from getting to the root of emotional issues to our menu of nourishing, delicious food. From our daily schedules to our philosophy of care, we believe that it's all interconnected and it's all important to facilitate your healing.
If you've been considering The Clearing specifically or residential treatment in general, our video resource library contains some great, free content to help you make the right decision for you.
Here's our video inventory (so far):
How Do You Heal an Underlying Core Issue?
Addressing Underlying Core Issues
Getting Going on the Healing Process
Typical Women's Issues Driving Addiction
The Most Difficult Addiction Treatment Program in the Country
What Makes The Clearing Different vs. Other Residential Treatment Centers
Betsy's Story: Malibu Addiction Treatment Experience
You're Coming Into Our Family
Spirituality and Healing
What Kind of People Come to The Clearing (Parts 1 and 2)
Relapse is NOT a Failure
The Reality of Relapse
A Blank Sheet of Paper
Over 80% Success Rate
Graduation and Family Weekend
Learn By Doing
What Does An Average Day Look Like at The Clearing?
Can I Speak to a Program Graduate?
What is the Food Like at The Clearing?
If you're considering residential addiction treatment for yourself or a loved one, we hope this content will be helpful in your decision-making process. If any questions remain, don't hesitate to give us a call.