Admissions

Our next session begins February 19,
The price of our program is $35,000. We have up to
$6,000 in scholarship funding available for any
participant requiring assistance.
If you're considering residential treatment for yourself or a loved one, there are a million reasons why now isn't the right time. However, there are overriding reasons that prove it's the perfect time. You. Your family. Everyone's been through enough, come let us help you stop the spiral.
When the most important thing you have to do is get your life back, we're here to help.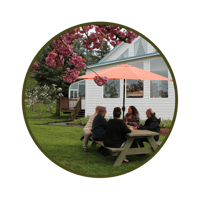 "

In my treatment cohort at The Clearing and even today when I listen to people talk about treatment they often lament on the cost of treatment: Why pay this much? Why is treatment so expensive? Why should I have to borrow money for treatment? My simple reflection on the question is … it is worth every dime I paid! As Aldo Gucci affirmed "Quality is remembered long after price is forgotten."
Entering treatment I was not suicidal but I was fatalistic about: my life, my family, my job and certainly my future. Debating the cost of treatment and the future of the life I was leading, I pondered the following questions: What is my savings account worth compared to the value of my life? Why do I have a retirement plan if I really don't like the life I am living? When I am dead what is the value of my house or my car? Leaving treatment I exclaimed: I would have gladly paid ten times the price to feel the way I do today!
Nearly two years after leaving treatment at The Clearing I remain wildly optimistic about my unfolding life's purpose. I am at peace, calm, healthy and sober. My future is wide open to all possibilities and I am excited to be alive and to live the rest of my life. I spent 51 years as an angry, drunk and negative person; wallowing in my righteousness, anger, frustration and fatalism. Today I am open to a new life, change and a wide array of possibilities.
The Clearing broadened my perspective on what is available to me in life. The only thing ever standing in my way was me! Working to heal underlying core issues liberated me from the mental and emotional barriers to the life I deserved and wanted to live. Today I am free and at peace living wildly free and open to all experiences. I have never reflected on the cost of treatment with anything other than the simple fact that: it was well worth the investment in my future and in me!"
Other Helpful Information: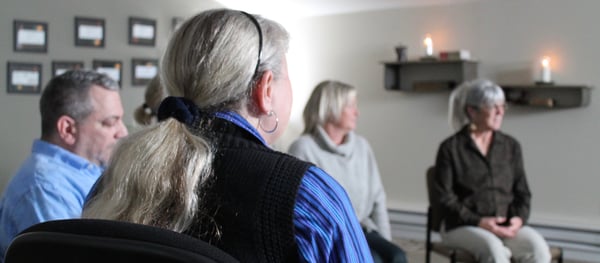 What Are My Next Steps?

Absorb the website and if it resonates with you, call and visit with a founder confidentially.

Work with us to help you determine if our program is financially feasible for you at this time.

Discuss with your The Clearing admittance facilitator to determine your individual detox status; they'll help you make any necessary arrangement.
Once you feel certain this is the right fit for you all of your questions are answered, make your $7,000 deposit to reserve you spot in the next session. The balance will be due 5 business days before your arrival.

Let us help you with your travel arrangements to Friday Harbor.
Insurance
Most insurance plans cover substance abuse and mental health issues, as well as detox. We know the best thing we can do to help you is to get as much funding as possible from your insurance provider. We work with outside experts to up-level our ability to understand and maximize your policy. All plans are different, however our experience is that typical coverage ranges between 30-80% of the entire cost.
If you have health insurance, we are happy to check that for you first. We'll submit a verification of benefits (VOB) to your insurance provider to find accurate, up-to-date information about your coverage. With a few details from your insurance card we can have a response in less than 24 hours.
We'll send you the information we receive from your insurance provider with a summary of how your coverage works with a summary of how your coverage will apply at The Clearing. We want you to know it is highly unlikely that your insurance will cover everything; you should be prepared for an out of pocket portion once your insurance is applied.
We work with most private insurance and are considered "out of network."
Medicare, Medicaid, Apple Health, ObamaCare, or other state-funded programs do not fund our program.
Financing
We understand a 28 day inpatient program is a significant investment for many. With this in mind, we've partnered with Prosper Healthcare Lending, a company that specializes in addiction treatment financing, to provide additional funding options.
Prosper Healthcare Lending is the premier financing company in the healthcare industry. With over $3 billion loaned, this is a program you can trust.
Some of the benefits you'll receive with a loan from Prosper Healthcare Lending include:
Immediate decisions without affecting your credit

Longer terms for lower monthly payments

No collateral required

No prepayment penalties

Fast and easy loan inquiry process

100% confidential
How it Works:
Click the button below to access a simple credit application online.

Without affecting your credit rating, you'll receive instant pre-approval for your review of the interest rate, term, and payment schedule.

Upon acceptance, funds arrive via direct deposit in as little as 5 days.
Other Options

If you feel our program is right for you, this may be the time where financial aid from others is necessary.
If we are a good fit for you or your loved one, the transformation you can expect through this program is nothing short of extraordinary. Most people find it difficult to ask for financial help under these circumstances. We understand you may not be comfortable with this conversation with family or friends. Though it may be challenging, your loved ones deserve to know you need help and and the opportunity to offer their support.
Being straightforward, open, and willing to pay funds back when you are able could be important. Having your life back and once again feeling enthusiastic, connected, and passionate about life and employment can create the revenue to meet your obligation to your loved one. Consider a written agreement that shows you understand and appreciate what's being done for you.
Many participants have chosen this path with humility. Humility doesn't have to be humiliating; it's advocating for yourself to get the best care you can receive.