Get Your Life Back On Track
Next Session Begins February 24th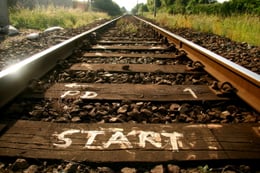 If you are considering residential rehab treatment, what better time to start than right now? There are just a few spots left for our next 28-day session, which begins on Sunday, February 24th.
We're here to help you determine the right next steps for you. Call us or contact us today to reserve a spot or just ask questions.
We're different than most rehabs - and this takes some getting used to. We most often get asked why do I have to wait? Why can't I come now?
See below for some frequently asked questions on why we do it this way.
Frequently Asked Questions on Program Sessions
Why do I have to wait? Why can't I come now?

A: Participants enter and leave as member of a group. This unique approach avoids the disruptions caused by people entering and departing the group throughout the month. Other programs intake and discharge clients daily, creating a distracting and disjointed experience.

A group that begins and ends together allows for a structured, solid, progressive program of learning. Everyone moves forward at the same pace, one day building upon another.

Will it set me back if I can't come immediately?

A: Most addicts have been living with addiction for years, so a few days or weeks won't matter. It gives you time to get your life in order, make arrangements for your time away, finish medical detox if you need to, and so on.


Why does the program last 28 days?

A: Our Program is progressive, one day builds upon the next. 28 days may seem like a long time but the days will fly by. Extended, focused time is necessary to fully integrate what you learn.

More FAQs..
About The Clearing
The Clearing is a peaceful and comfortable retreat surrounded in the natural beauty of San Juan Island, Washington, where you can clear away distraction and focus on turning your life around. It's a rigorous program that digs deep to the underlying core issues and heals them at their source.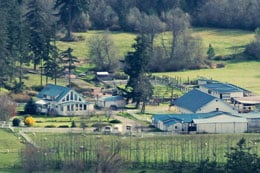 We specialize in alcohol abuse, substance abuse, mood disorders, and other conditions, including dual diagnosis. You'll join us at our intimate 9-bed facility, so you'll get the loving care you need.
Program Overview
Residential Rehab Treatment at The Clearing is different in so many ways from traditional 12-step based programs. Sessions run 28 continuous days, thereby eliminating interruptions and building a cohesive and supportive group. Mondays through Saturdays are spent in active sessions and alternative therapies. Sundays are a free day. Visitors are welcome on Sunday afternoons. More…
Therapeutic Approach
At The Clearing, we apply the Principles of Spiritual Psychology to address underlying mental and emotional issues causing the challenges a person is having in their life. Spiritual Psychology addresses and aligns each individual on four levels of existence – physical, mental, emotional, and spiritual. More…
Treatment Costs & Pricing
It's our intention to be up front and transparent about residential treatment cost — no hidden, unexpected or incremental charges. We accept insurance and offer financing options. More…
Call Now to Reserve Your Spot: 425-275-8600
Other Helpful Information: